Abraham Palmer's office is in Room 3A24 of the Israni Biomedical Research Facility (also known as "BRF2").
The Palmer Lab is located nearby in BRF2, Room 3217: Bays FF-JJ.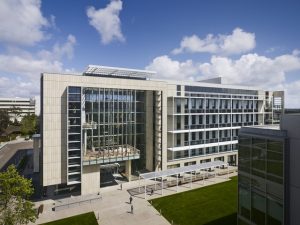 Our physical address is:
Israni Biomedical Research Facility
3147 Biomedical Sciences Way
La Jolla, CA 92093
BRF2 is on campus at the UC San Diego School of Medicine (Health Sciences - West)
Our mailing address is:
Palmer Lab
9500 Gilman Drive
Mail Code: 0667
La Jolla, CA 92093-0667
Note: the entire UCSD campus uses the same mailing address (9500 Gilman Drive).
When using the mailing address with Google Maps or similar sites, include the full building name to ensure correct directions!
---
Getting to the UC San Diego (La Jolla) campus: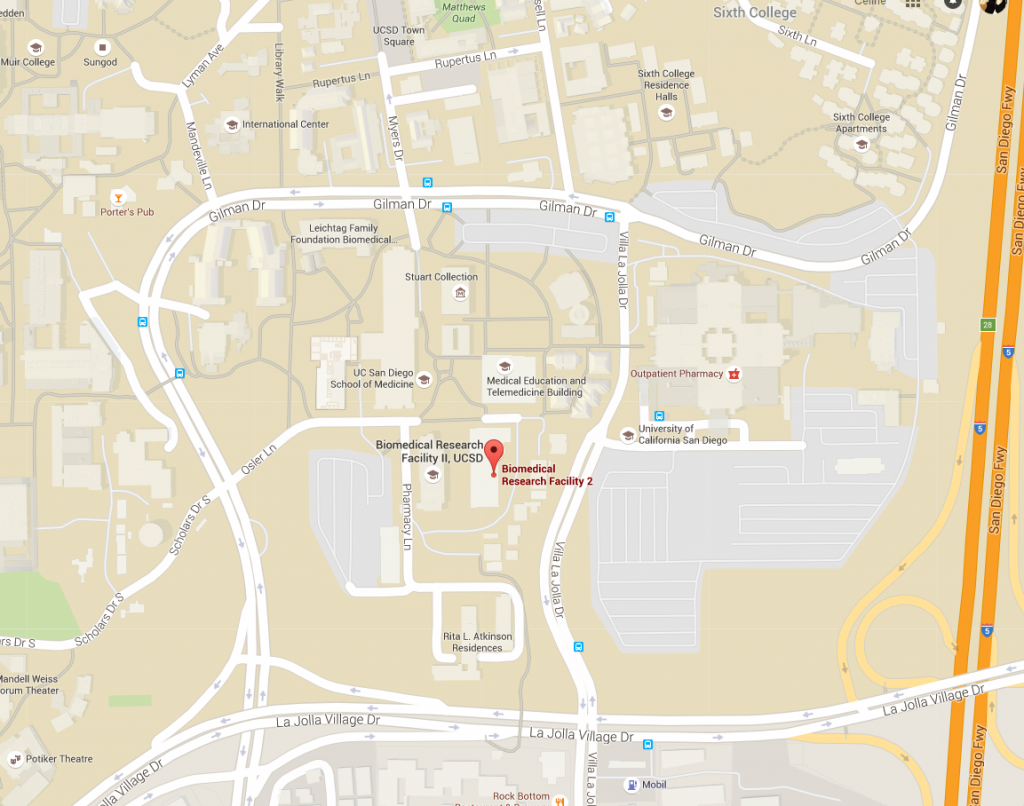 Flights
San Diego is served by one major airport, San Diego International (SAN), located near downtown.
A taxi from the airport is about $46-$50. An Uber or Lyft is about $28-$32. Both options will take almost 30 minutes. It is possible to take public transit between the airport and campus, but a taxi/Uber is significantly faster.
Mass Transit
Bus routes serving the La Jolla campus
San Diego Metropolitan Transit System (MTS) website
Taxi
A taxi will cost between $42-$45 from downtown San Diego.
Shuttle
UCSD operates an extensive network of free shuttles across campus, La Jolla, and nearby neighborhoods.
In particular, UCSD has a free weekday shuttle that runs between the UCSD Hillcrest campus, MTS Old Town Transit Center, and the UCSD La Jolla campus. Hillcrest and Old Town are significantly closer to the airport (only a $5-$10 Uber/Lyft ride). This shuttle is a popular commuter choice!
Driving Directions
How to get to the La Jolla campus from all cardinal directions (except West, nothing but ocean out there!)
Parking
Parking is limited on campus during the week. Short-term metered parking is available, although it will not necessarily be near BRF2.
Parking lot P603 is directly adjacent to BRF2 and has visitor parking available ($2/hour, requires a Visitor permit). See the Visitor Parking website or contact Transportation Services at (858) 534-4223 for more information.
Some reciprocal parking benefits are offered to visiting faculty and staff from other UC campuses.