2023
(the most recent photos start here!)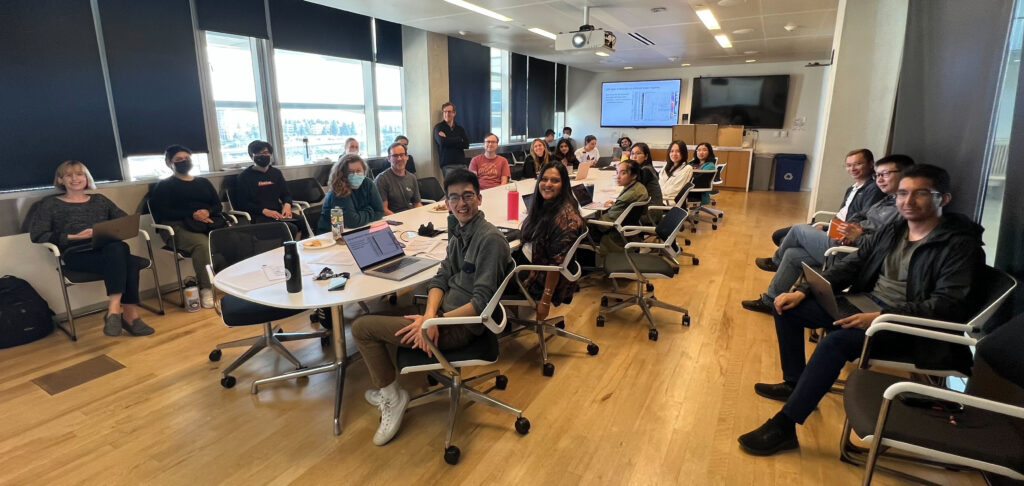 November 7, 2023
Complex Traits Journal Club (hosted by Mamad Ahangari from Sebat Lab); Palmer Lab attended in support of fellow member, Den Chen who presented on one of the papers that led to CATlas.
(Dr. Palmer proposes that we develop a rat version and call it RATlas...and the logo could feature a cat chasing a rat!)
Palmer Lab members (at the conference table, along the window): Den Chen, Montana Lara, Elaine Keung, Faith Okamoto, Bobby Vogel, Thiago Sanches, Dr. Palmer, Brittany Leger, Yizhi Wang, and Clara Ortez.

Comprehensive atlas for regulatory elements and functional annotations
---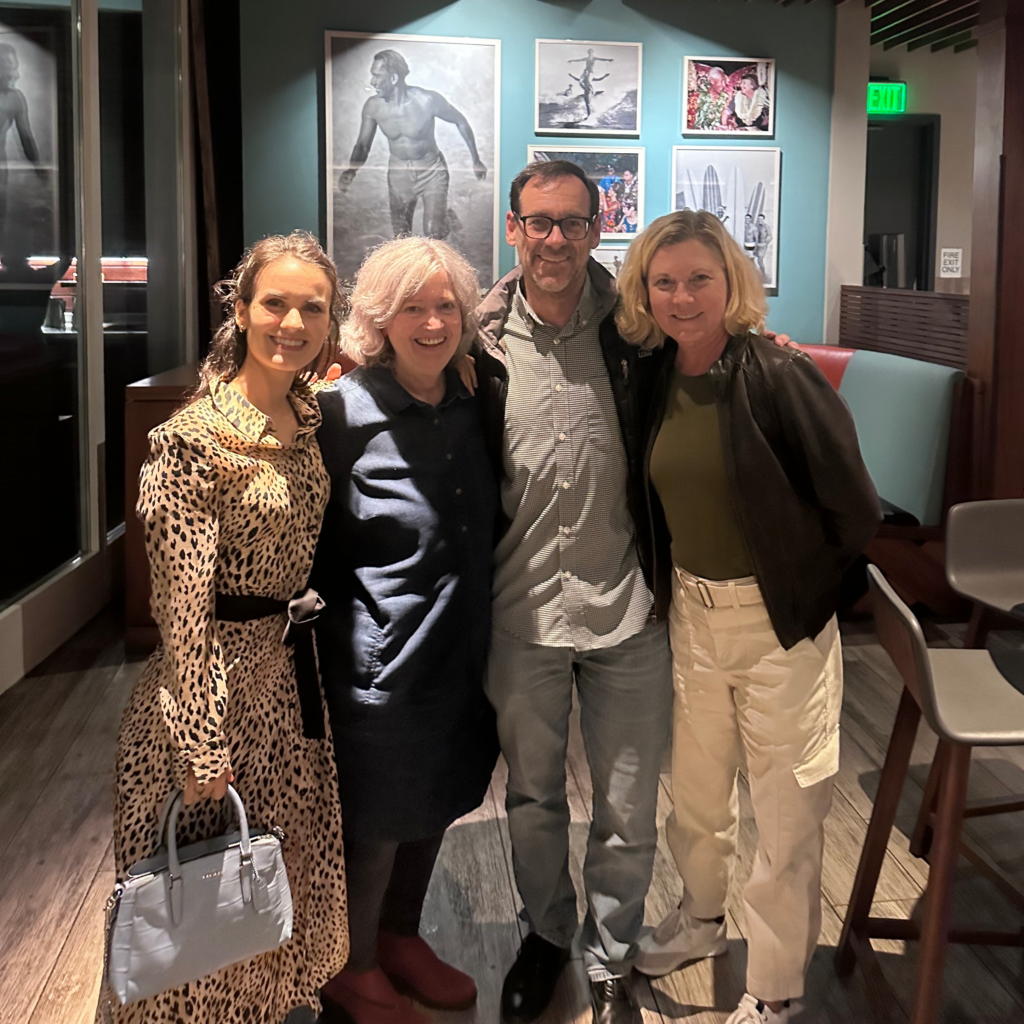 ---
Memphis, Tennessee (October 8-12, 2023)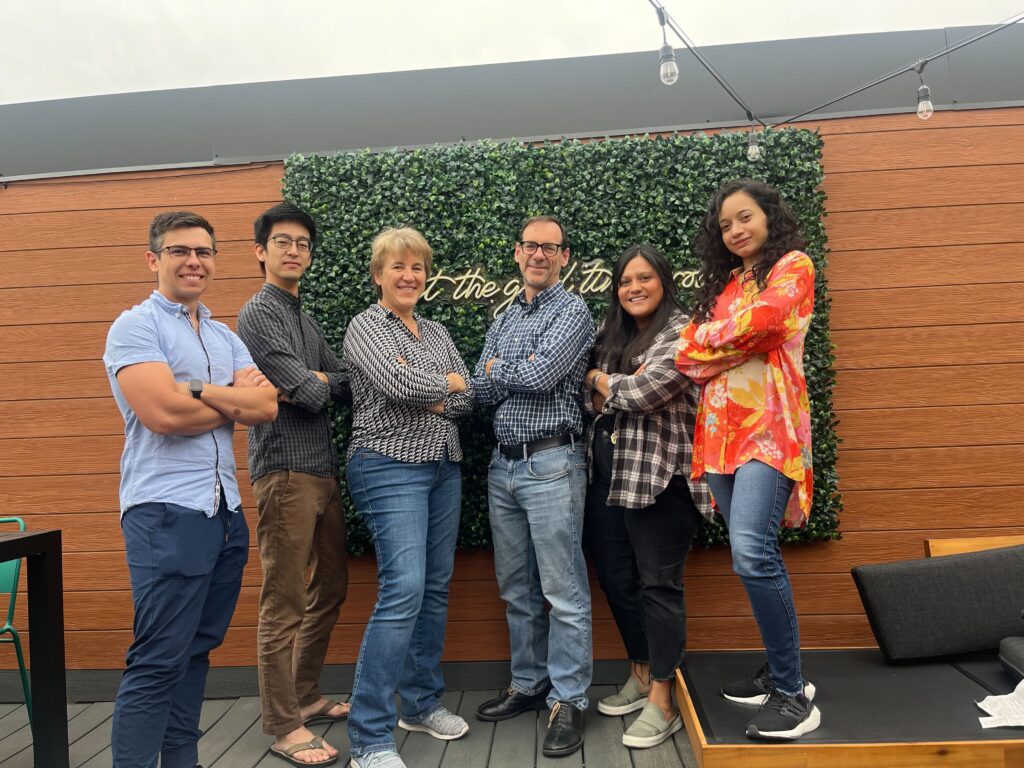 The CTC Crew! (Palmer Lab members, from left: Thiago, Den, Oksana, Dr. Palmer, Montana, Apurva)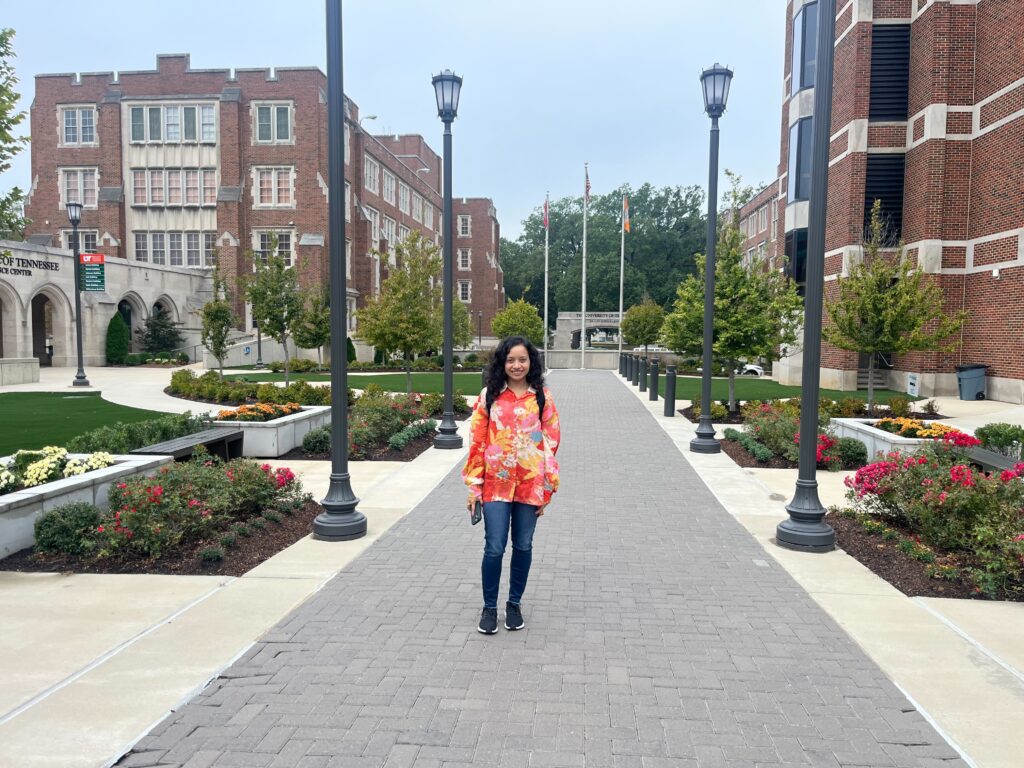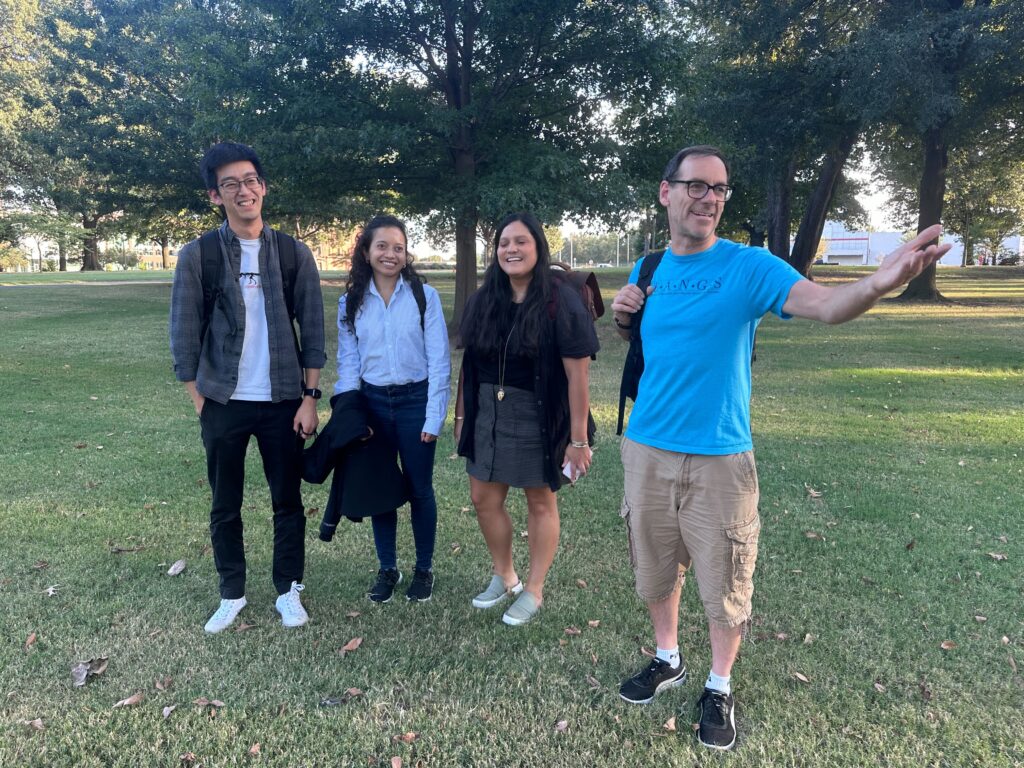 CTC Talks

Palmer Lab member Joel Leal Gutierrez gave his CTC talk remotely.
Celebrating the 100th generation of HS rats at CTC with fellow HS rats researchers!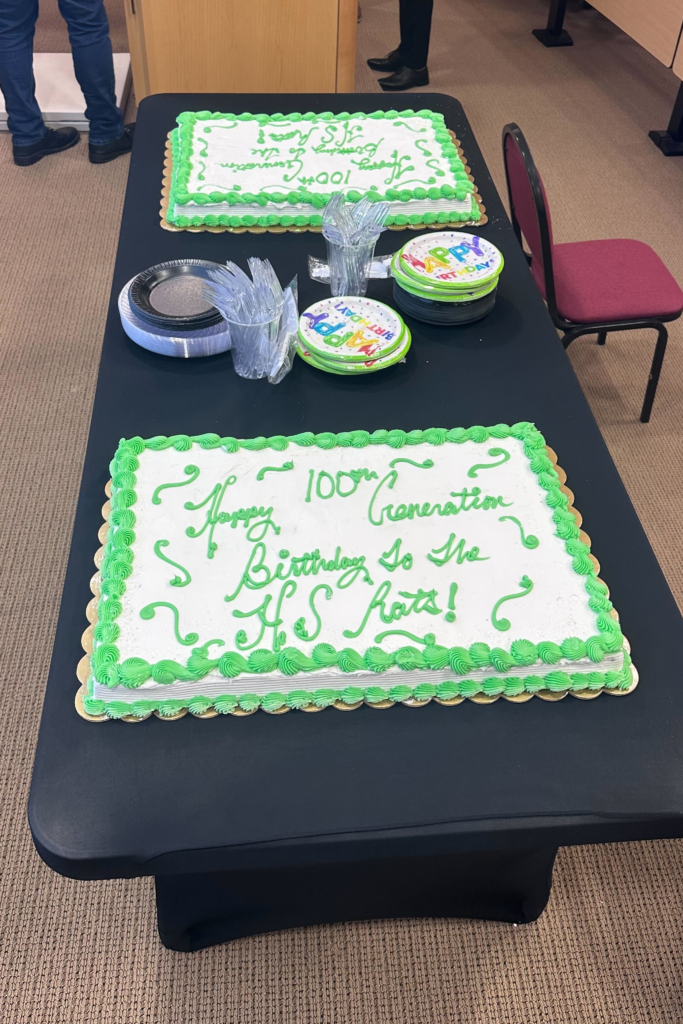 Dinners and HS rats discussions with Palmer Lab collaborators
Memphis, TN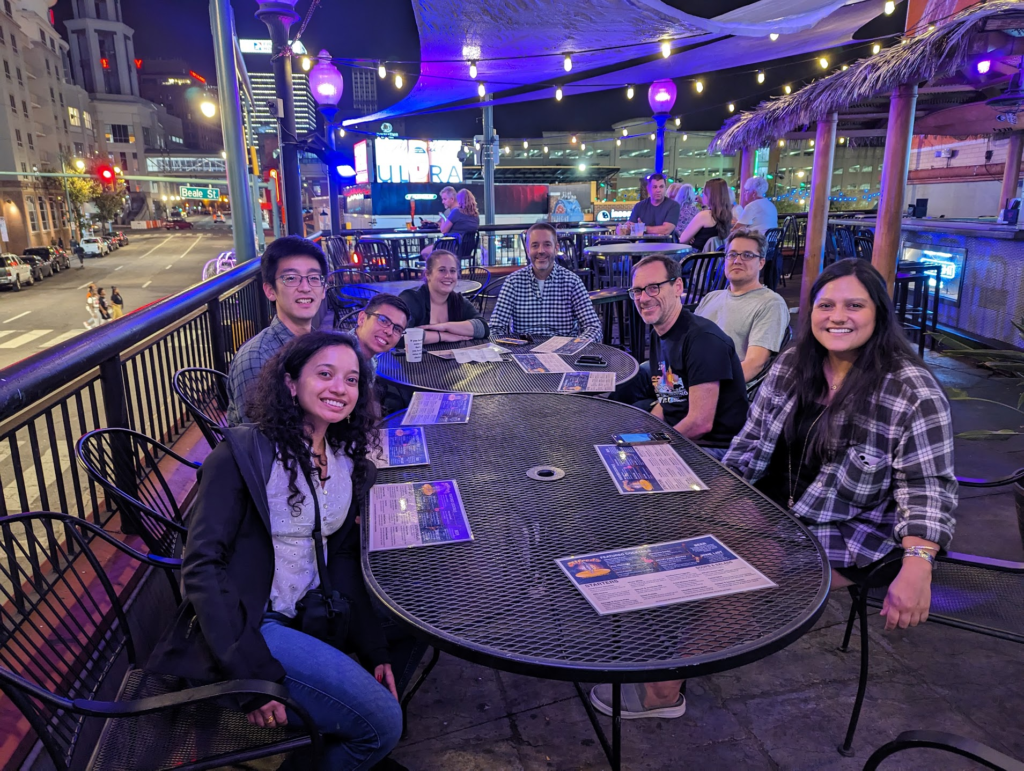 ---
Lab Lunch
July 2023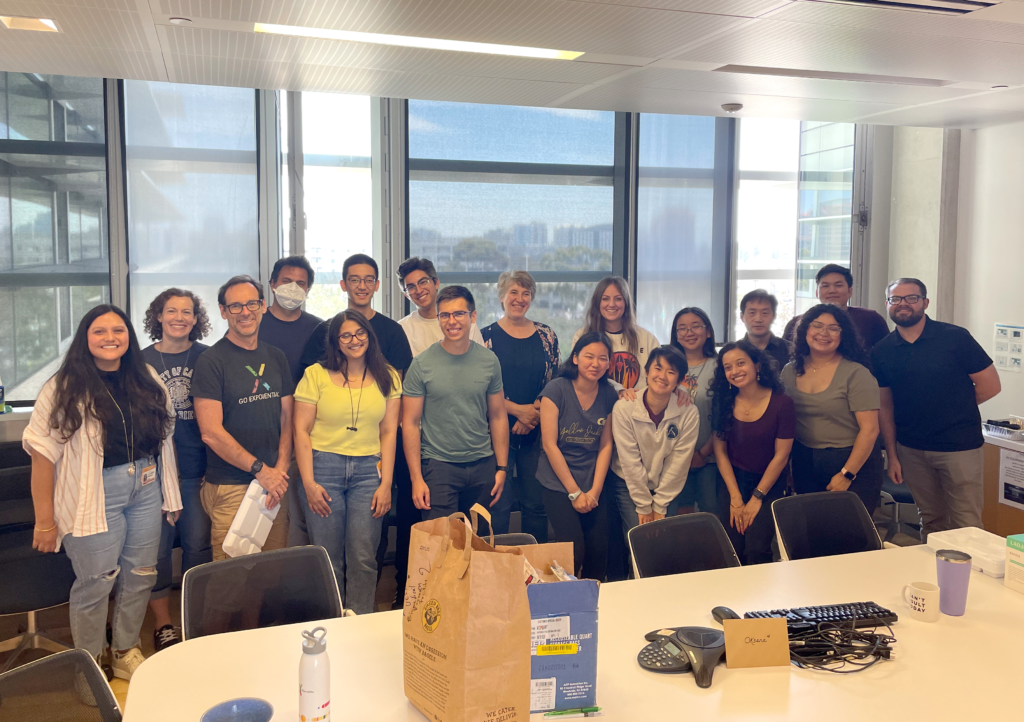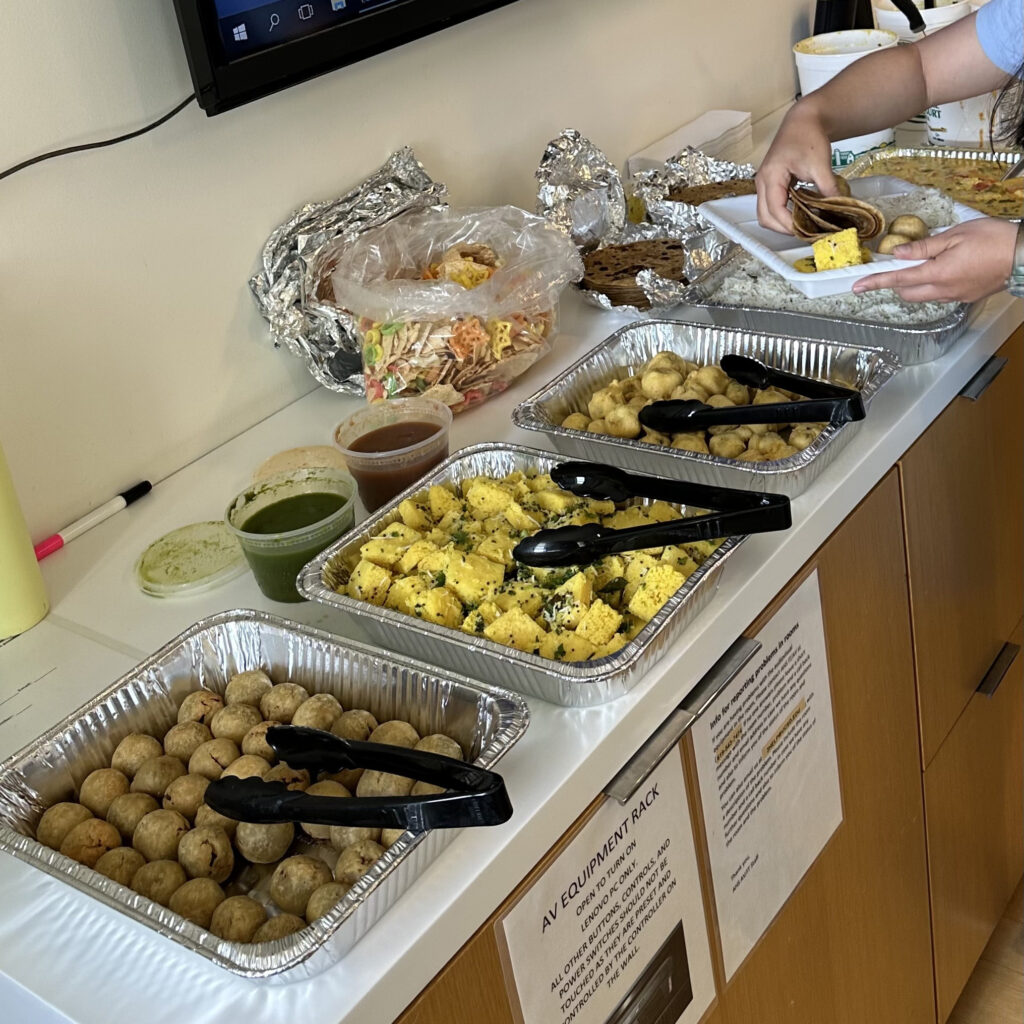 July 19, 2023
A fun lunch together—talking about projects and celebrating our newest Palmer Lab members: summer/REHU students, Mika and Brandon, and recent hires, Montana, Bobby, Yizhi, and Ishita!
Delicious catered Indian cuisine was organized by lab member Apurva Chitre.
---
Thesis defense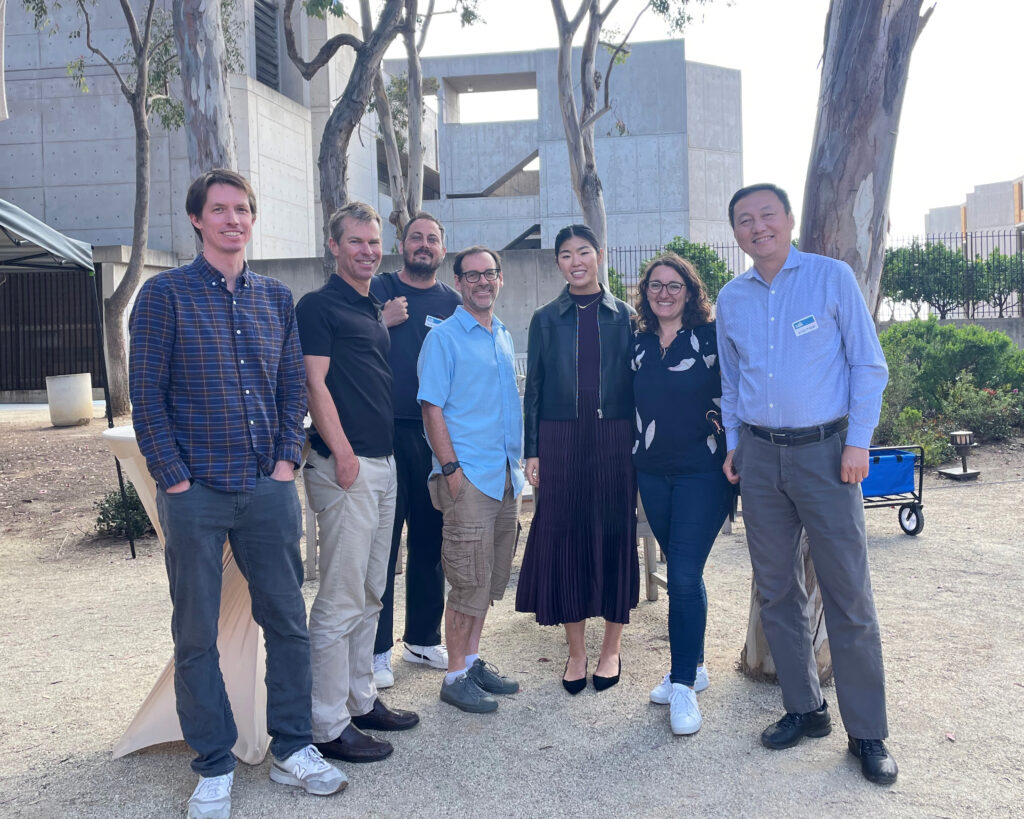 July 6, 2023
Jessica Zhou's thesis defense at the Salk Institute in La Jolla, CA.
Dr. Palmer was part of Jessica's thesis committee. (from left: Graham McVicker, Trey Ideker, Kyle Gaulton, Abraham Palmer, Jessica Zhou, Francesca Telese, Bing Ren)
Congratulations, Jessica!
---
Bellevue, Washington (June 24-28, 2023)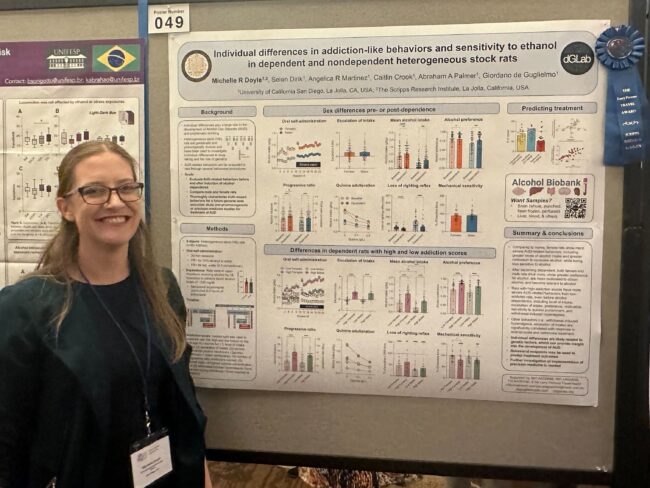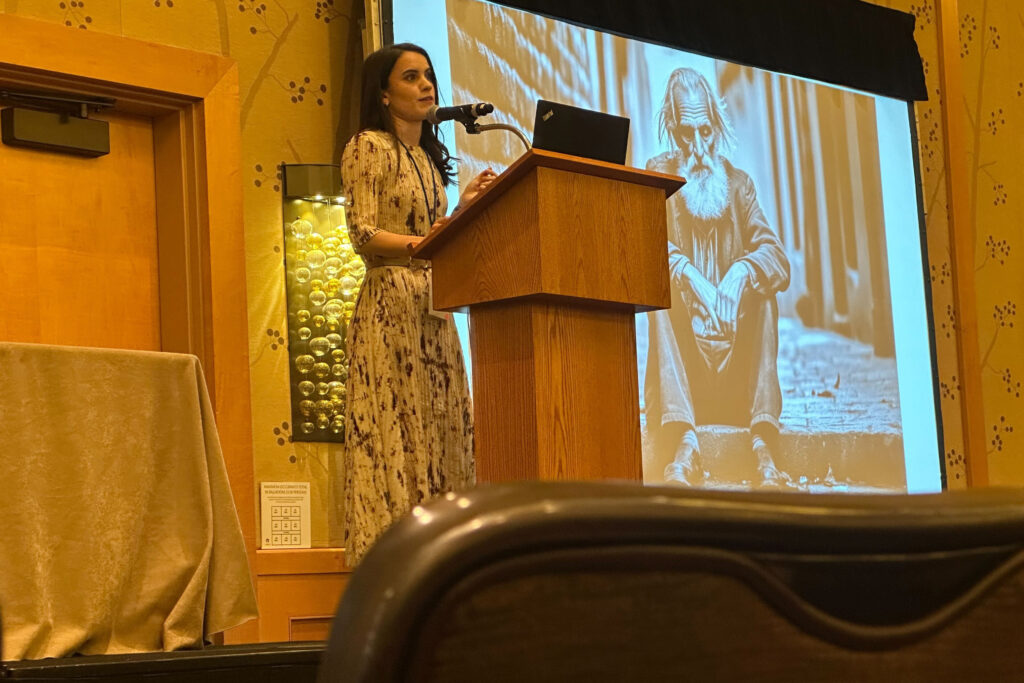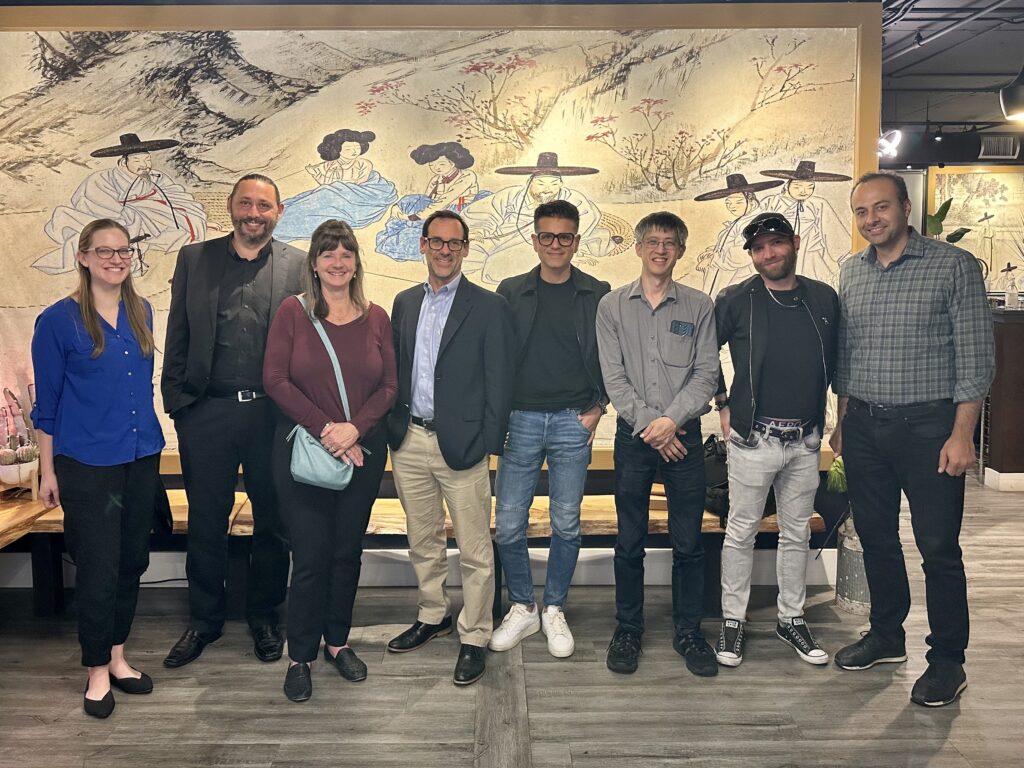 ---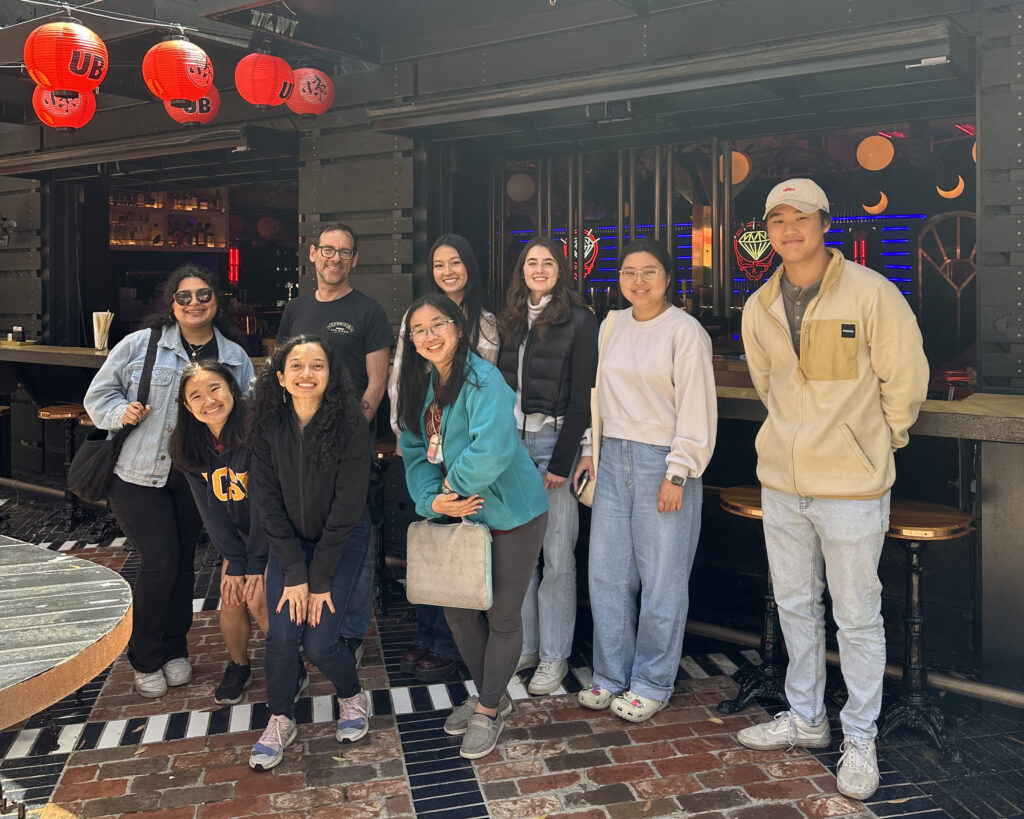 April 14, 2023
Celebrating our student lab members and their mentors for National Student Employment Week!
Dr. Palmer hosted lunch on campus at Underbelly for students Faith Okamoto, Emily Cameron, Cristina Comacchio, and Justin Park—and recent graduate Annie Choi!—and mentors Clara Ortez, Beverly Peng, and Apurva Chitre.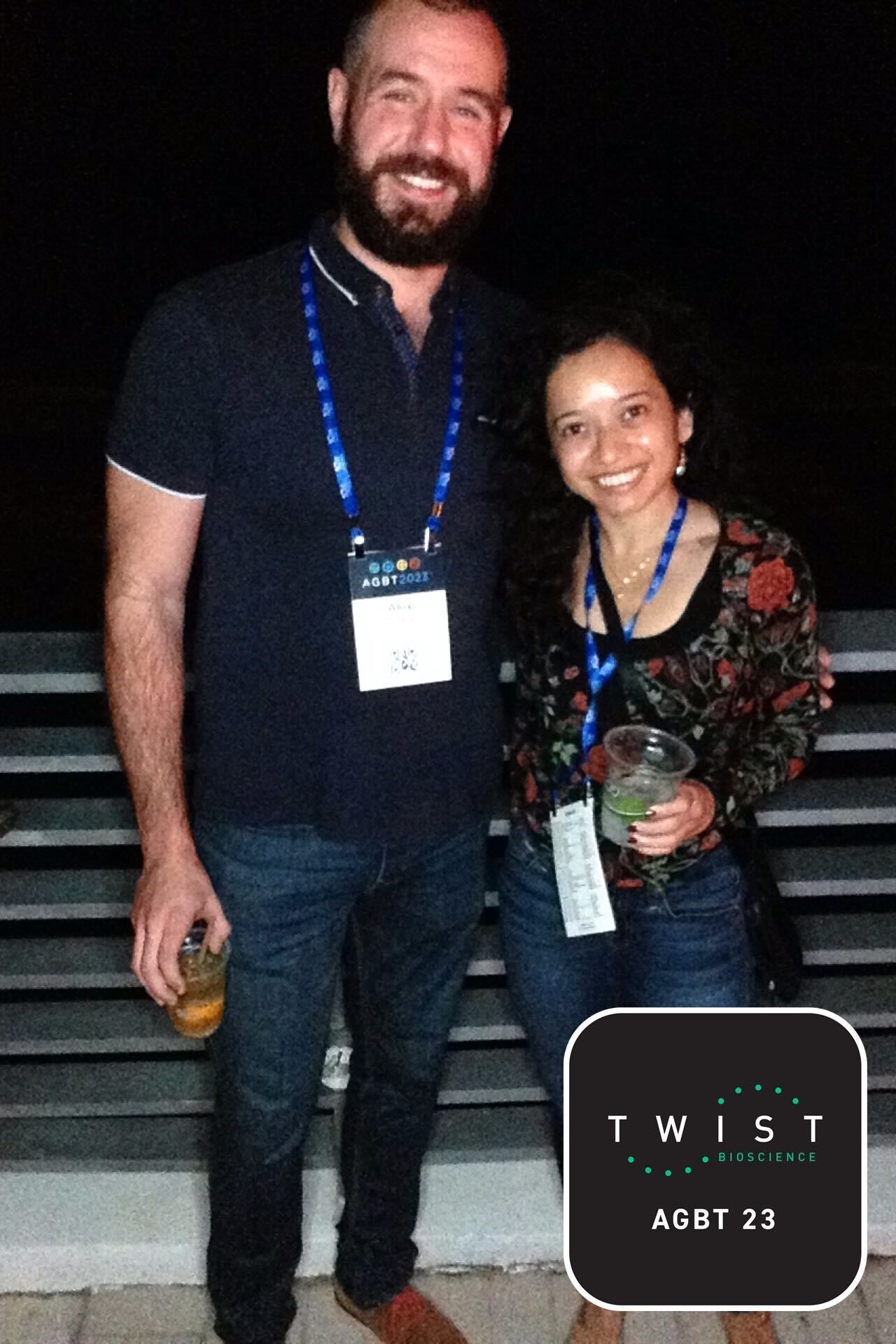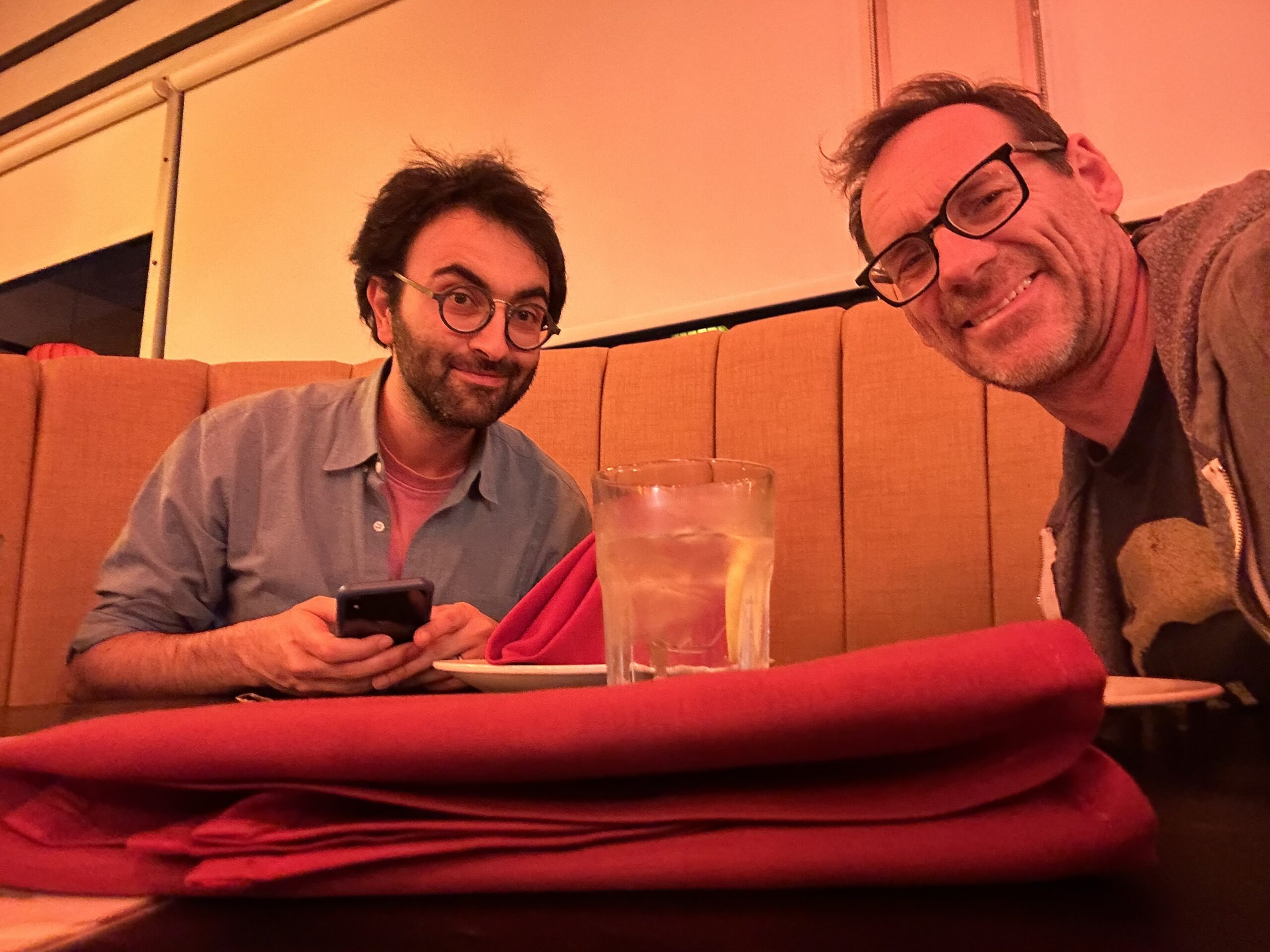 January 26, 2023
Pejman Mohammadi and Abraham Palmer at Mandarin House in La Jolla
---
2022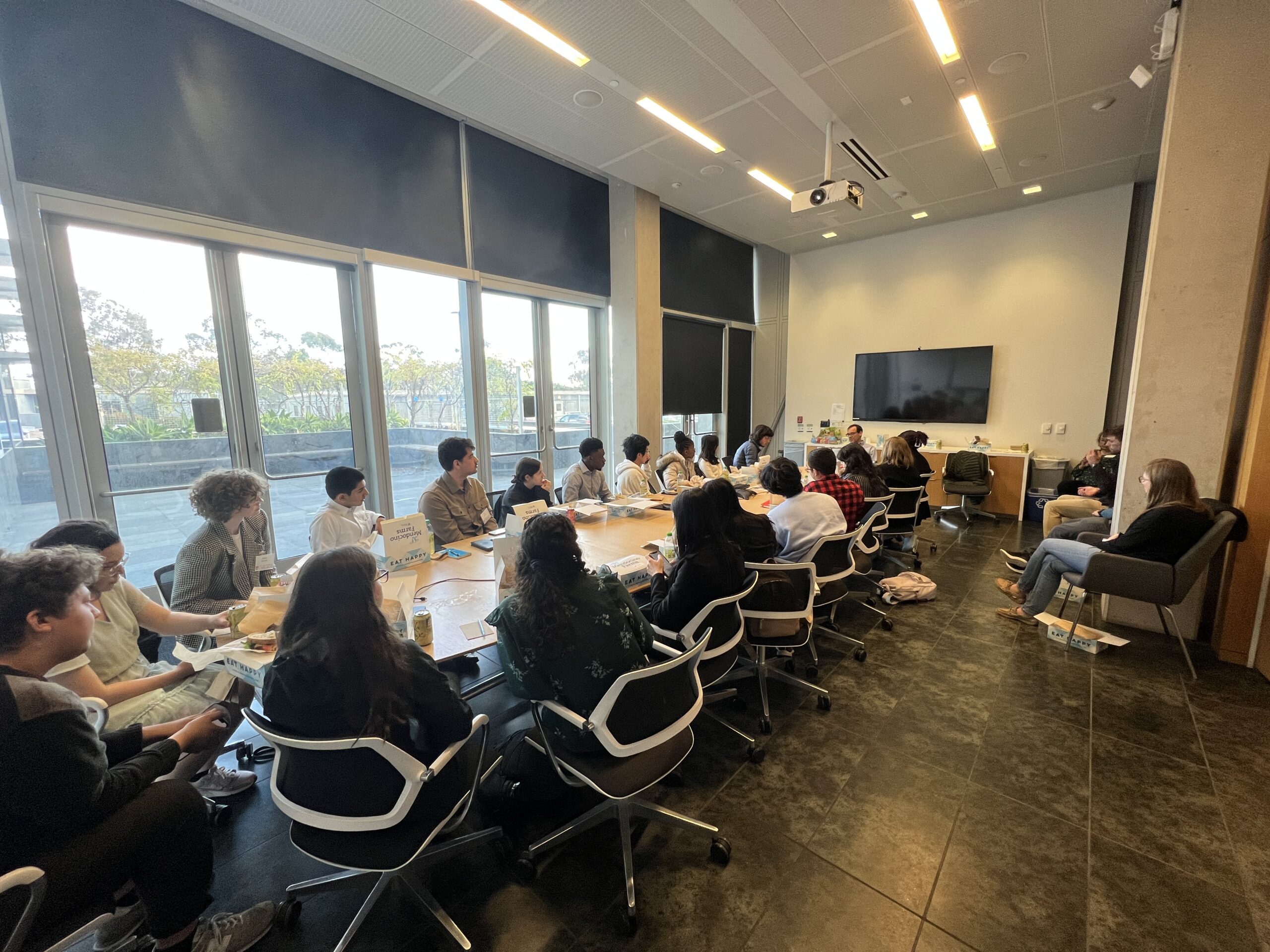 December 16, 2022
Lunchtime presentations at Palmer Lab for University of Chicago undergraduate students during their career exploration trek to San Diego.
During the presentations, Dr. Palmer gave the students a practical understanding of daily life in biological sciences. He was joined by fellow lab members Thiago Sanches and Michelle Doyle, and graduate student Adam Kline from UC San Diego's BISB program, who shared their experiences and perspectives as well.
---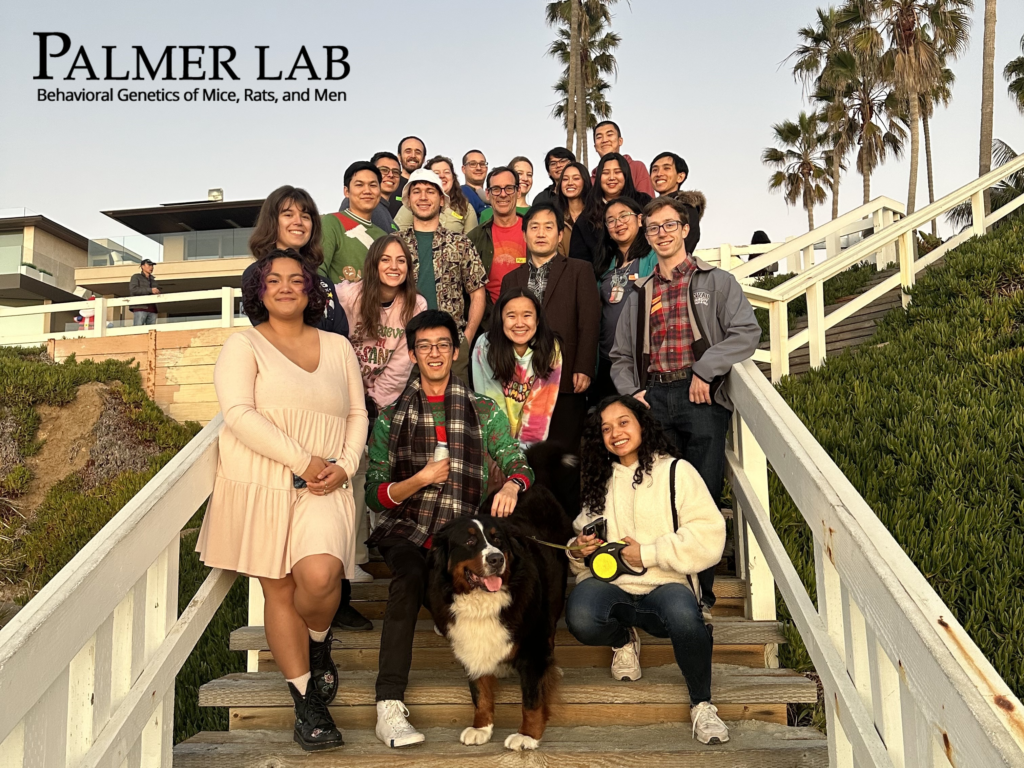 ---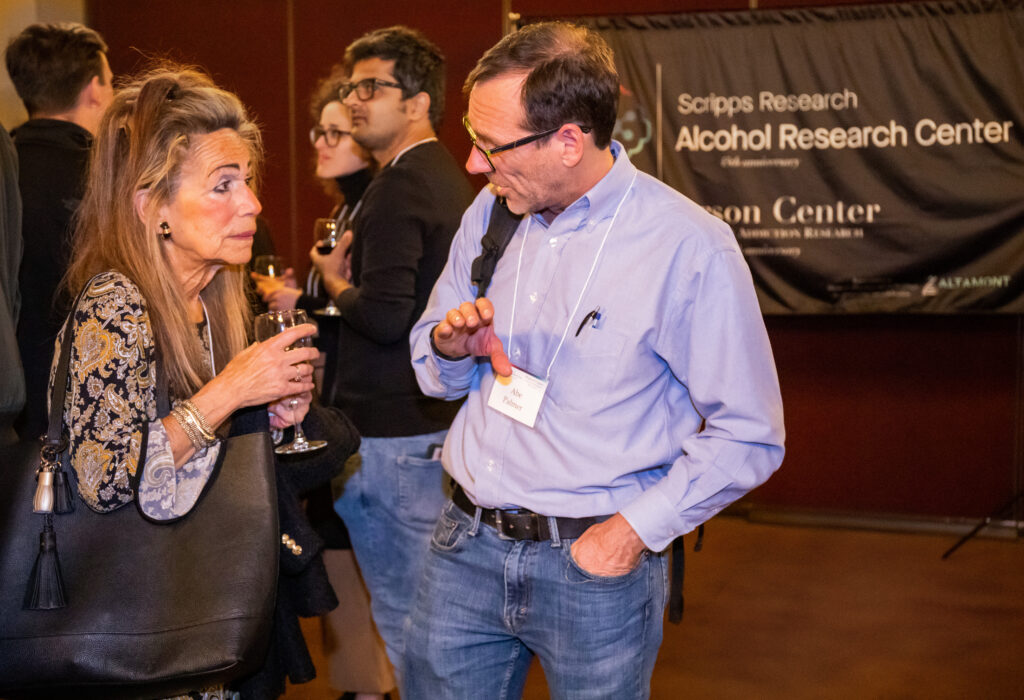 November, 2022
Abraham Palmer and Jody Corey-Bloom celebrating the anniversaries of the Scripps Alcohol Research Center and the Pearson Center for Alcohol and Addiction Research during Society for Neuroscience (SfN) in San Diego.
---
Complex Trait Community (CTC)/Rat Genomics Community
University of Colorado (September 29-30, 2022)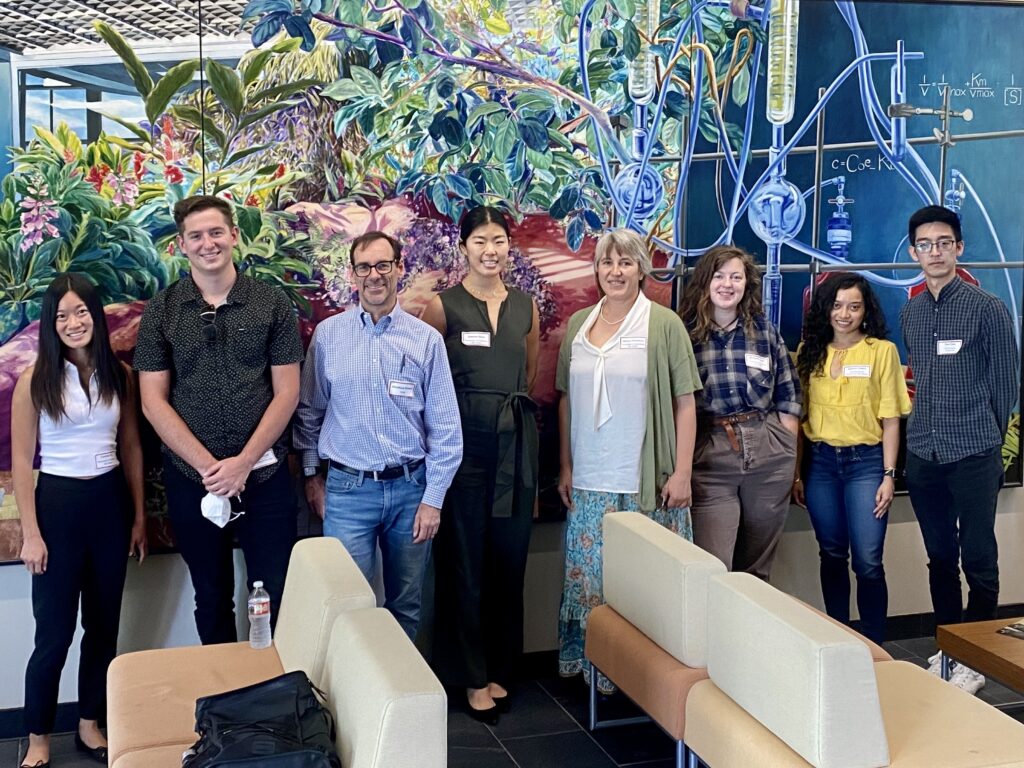 CTC presentations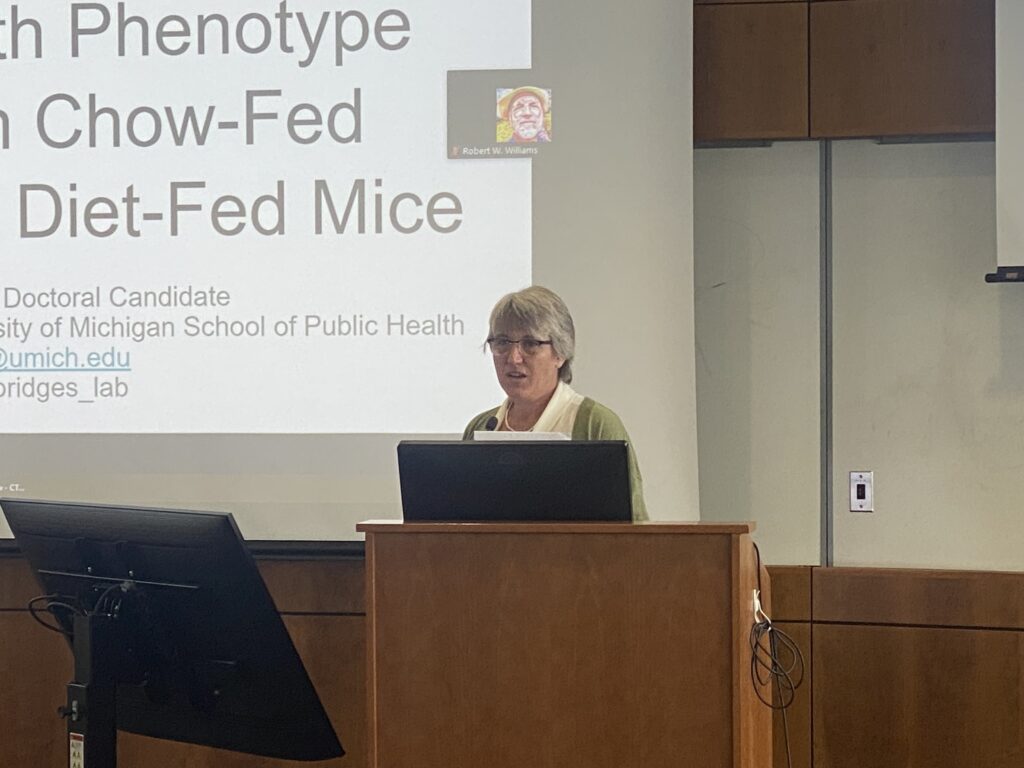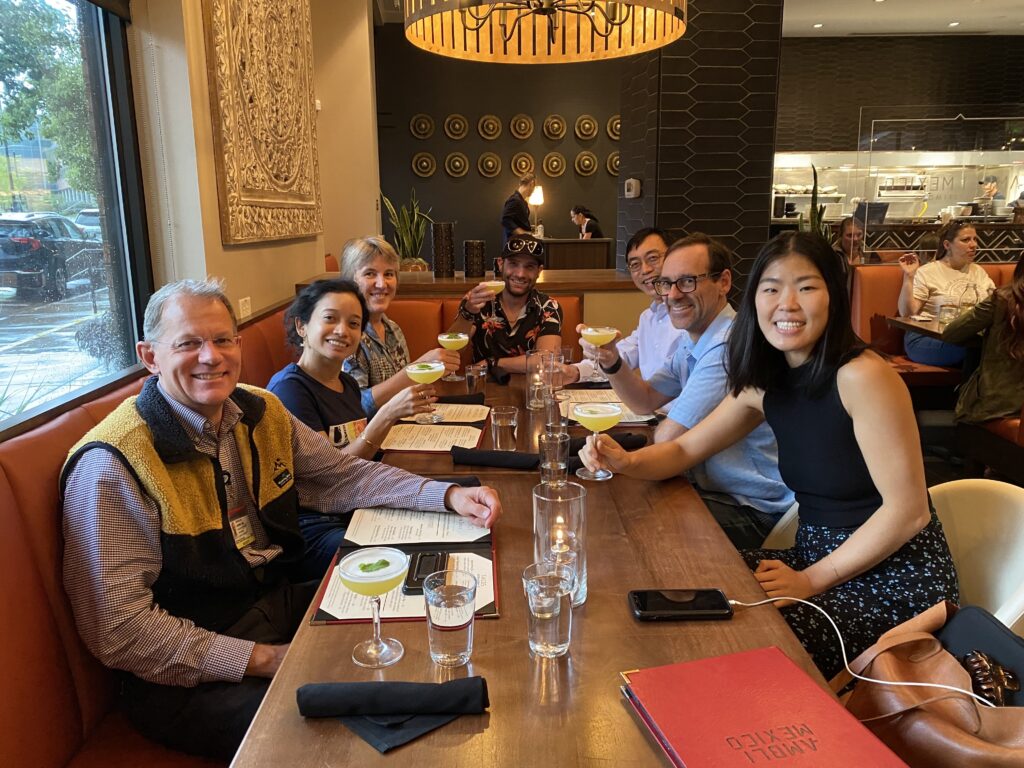 ---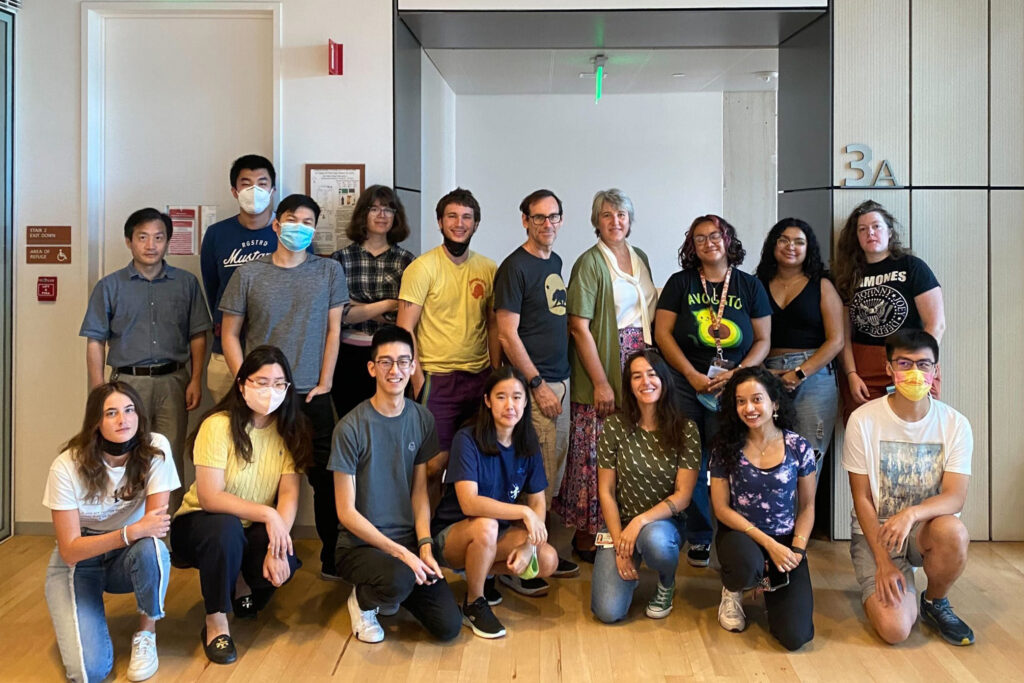 ---
2022 UC San Diego Health Sciences
Faculty Excellence in Mentoring Award
September 9, 2022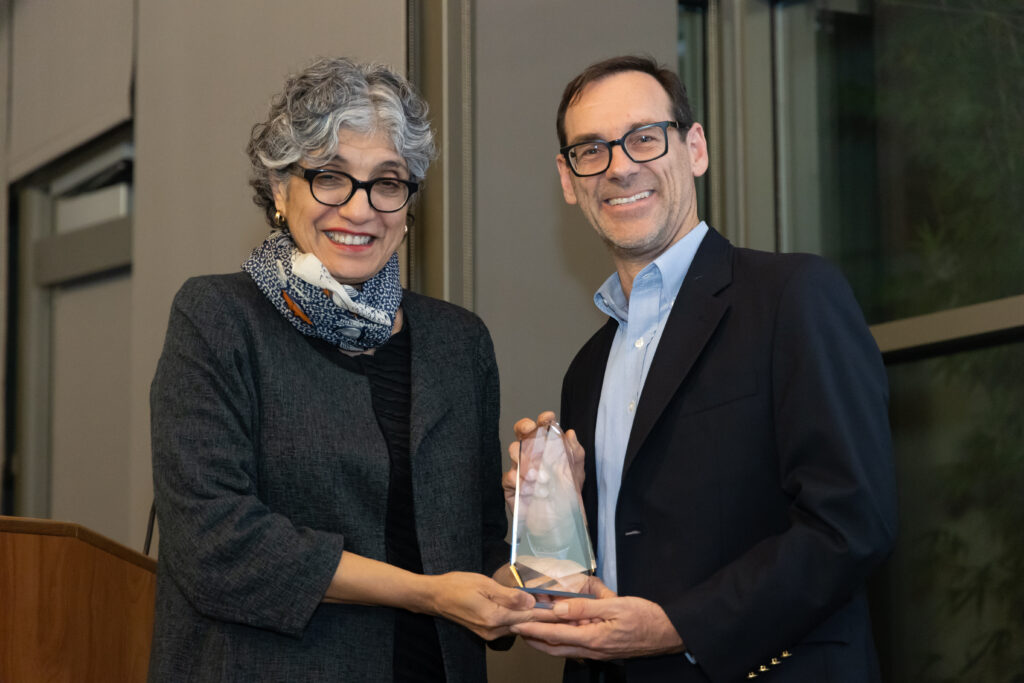 Abraham Palmer received the 2022 UC San Diego Health Sciences Faculty Excellence in Mentoring Award.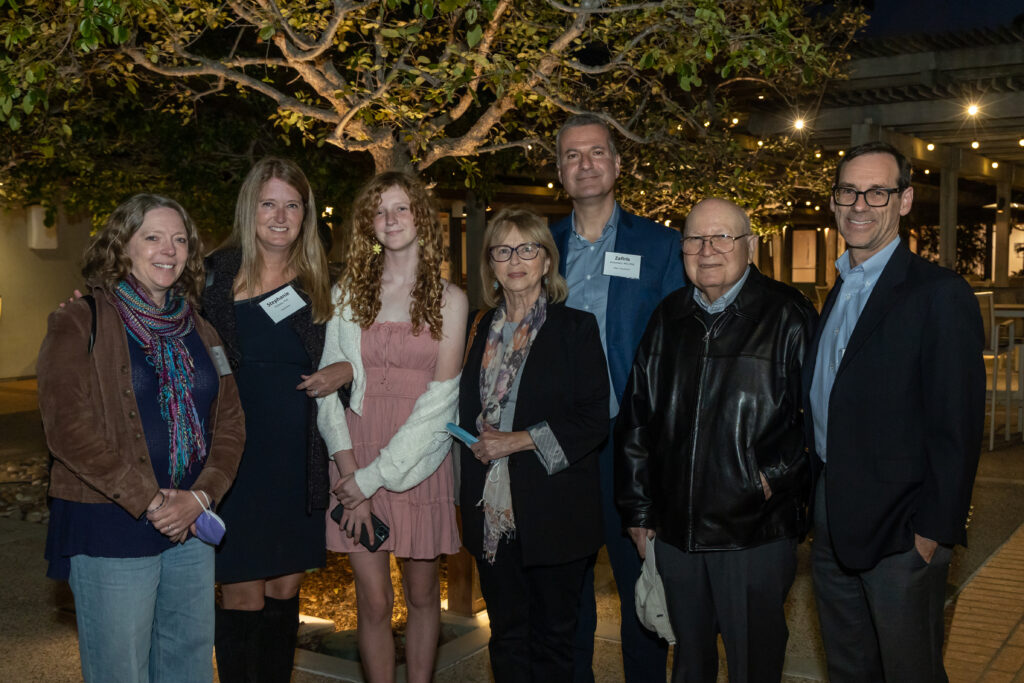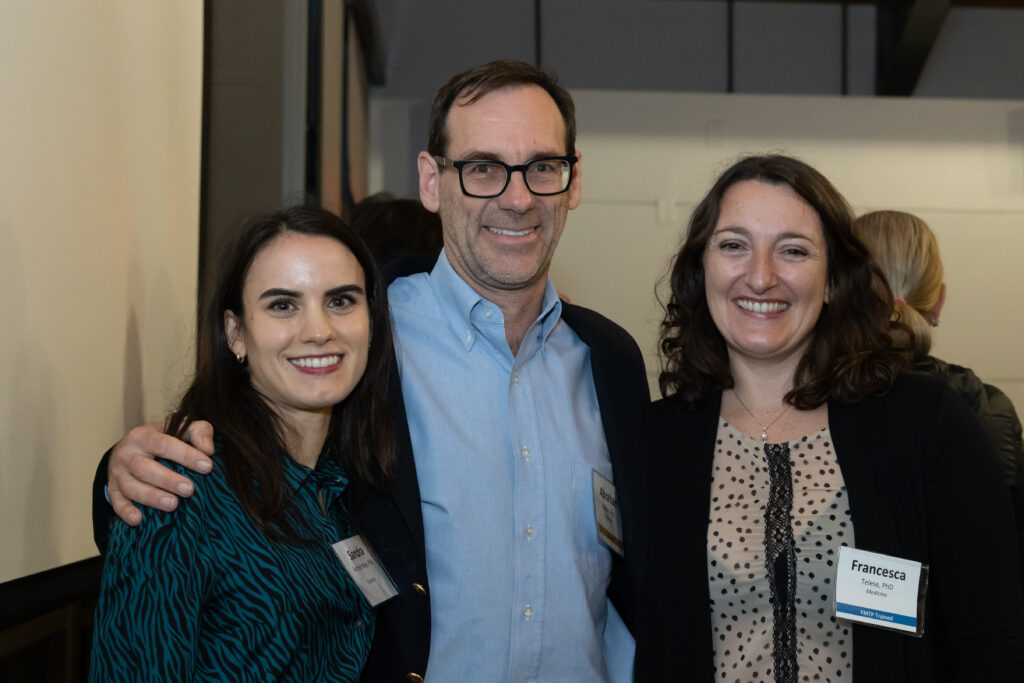 ---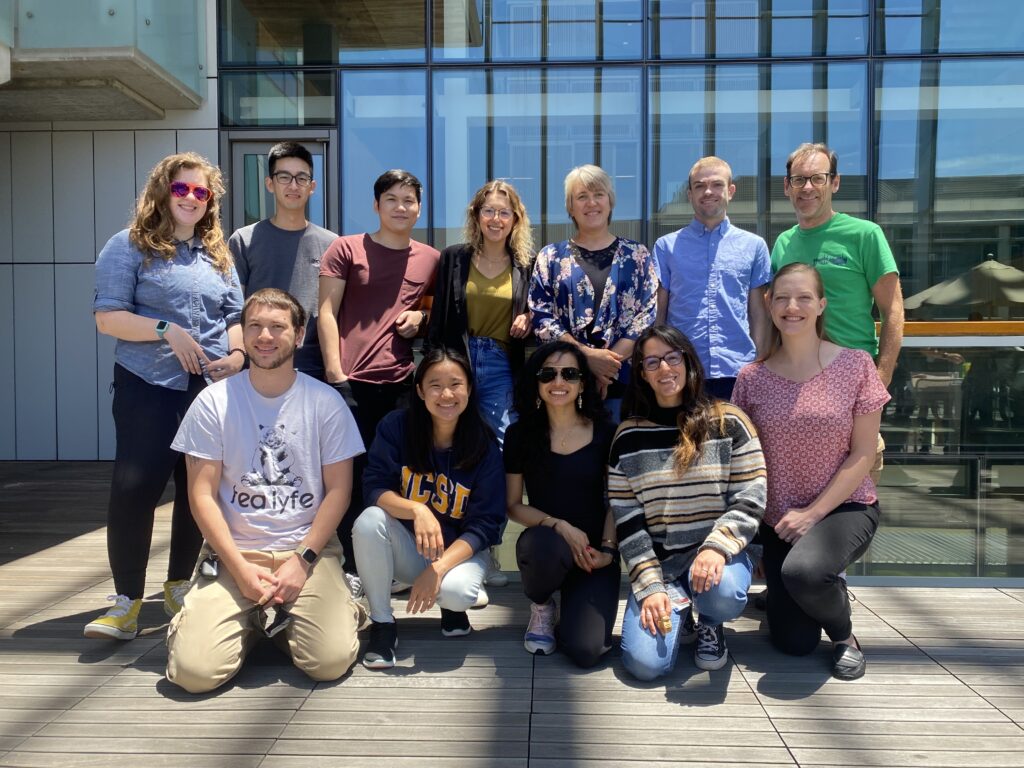 ---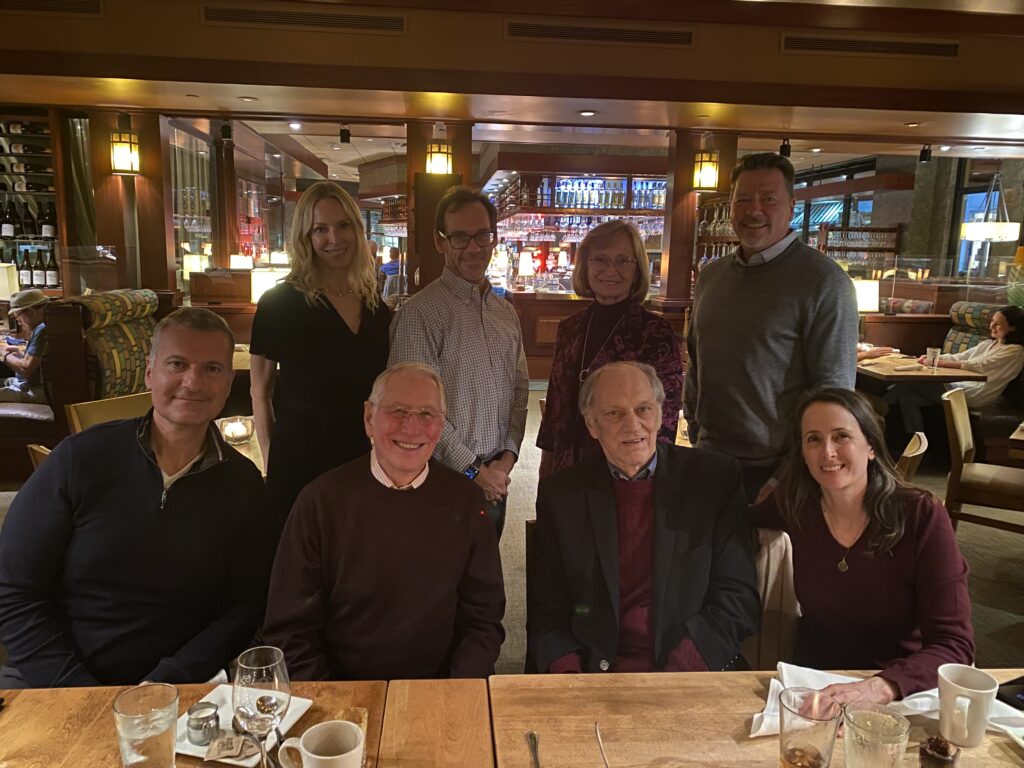 ---
2021
Going Away Party for Amanda!
December, 2021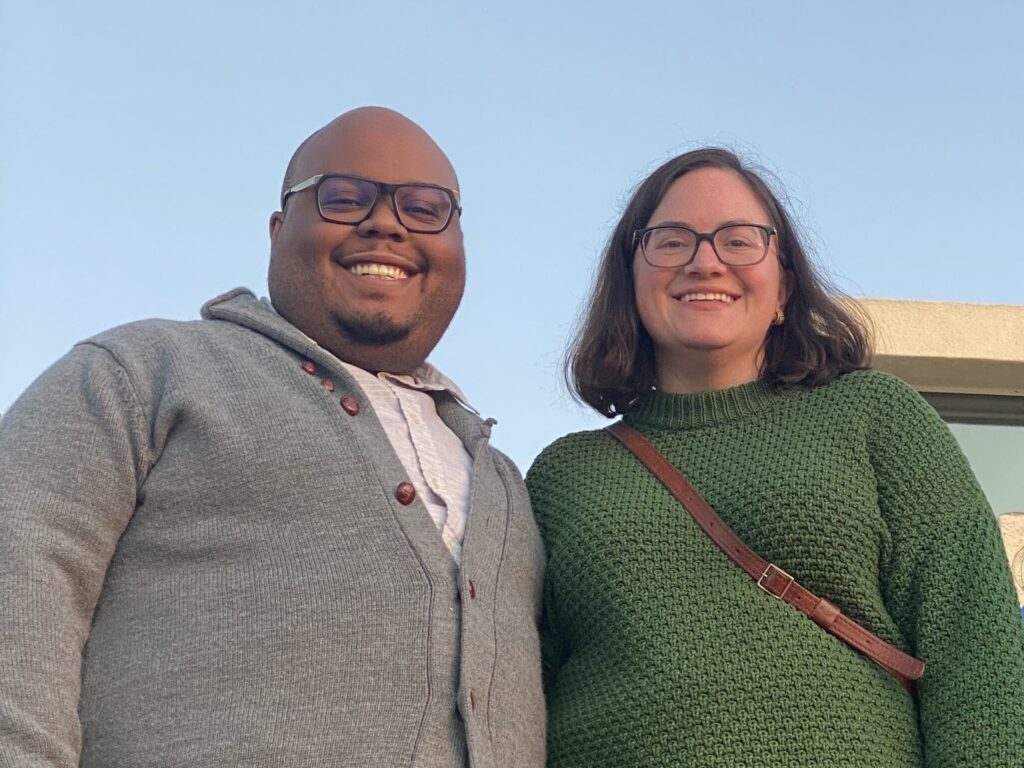 ---