2023 REHU Summer Internships Begin at Palmer Lab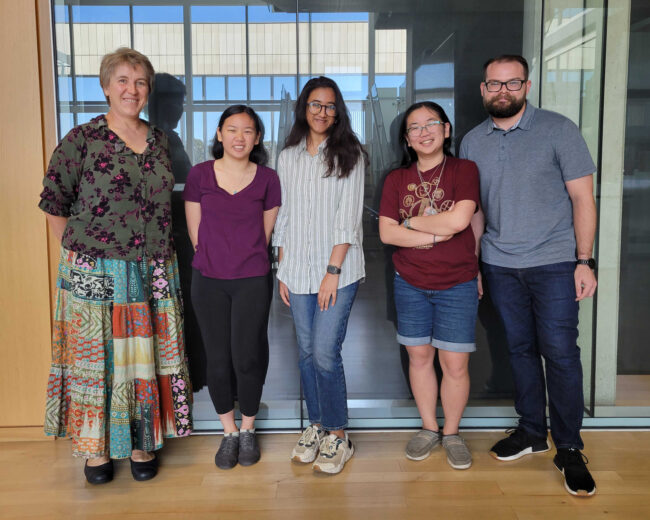 Undergraduate students Faith Okamoto and Sakina Muckadam transitioned into the REHU program for the summer to continue their work in the Palmer Lab. They are joined by new Palmer Lab members Mika Okamoto and Brandon Krieg, who started in June.
Dr. Oksana Polesskaya will mentor the REHU students and prepare them for their group presentation later this summer.
The Research Experiences for High School and Undergraduate Students (REHU) program (ratgenes.org/education/rehu/) is funded by the NIDA Center for Genetic Studies of Drug Abuse in Outbred Rats where Dr. Abraham Palmer is the PI. The REHU program provides high school and undergraduate students support to work for 10 weeks on summer research projects.
Faith, Sakina, and Mika joined the bioinformatics group, and Brandon joined the wet lab group.
Welcome, Mika and Brandon!