Dr. Benjamin Johnson joins the Palmer Lab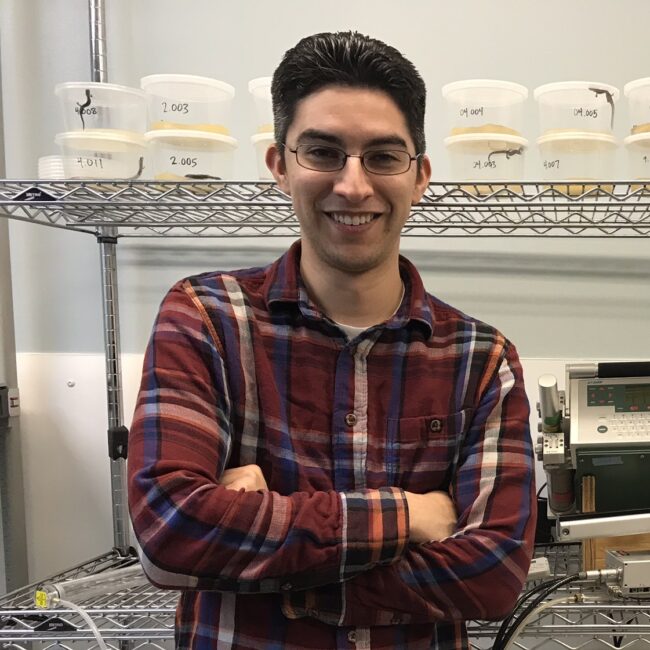 Ben joined the Bioinformatics team at Palmer Lab in March 2023. He received his PhD in Evolutionary Biology from Cornell University with concentrations in Ecological Genetics, Population Biology, Systematics, and Physiological Ecology, and he received his BS in Animal Biology from UC Davis.
Ben's previous research examined the comparative genomics of metabolic and water balance physiology in lungless salamanders, and he is excited to scale up his interests in evolutionary genomics to model systems in the Palmer Lab. Outside the lab Ben enjoys playing guitar, hiking, and catching all of San Diego county's reptiles and amphibians.
Welcome, Ben!